See on Scoop.it – Edgar Analytics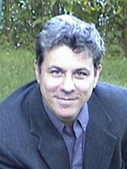 From Politics and Finance to Power Grids and Products: Addressing Complexity in the Interconnected World
MIT SDM Systems Thinking Webinar Series
Dan Braha, PhD
Lecturer, MIT Engineering Systems Division
Date: February 11, 2013
Time: Noon – 1 p.m. EDT
Free and open to all
About the Presentation
How can we manage the financial crisis? How do civil unrest, religion, and rumors spread, and how is that related to epidemics and earthquakes? Can human behavior and societal systems be studied in the same way as biological systems and complex man-made systems?
In this webinar, Dr. Dan Braha will demonstrate how the field of complexity research provides clues to these intriguing questions. He will focus on why and how complex socio-economic systems evolve and why these large scale engineering systems fail and offer guidelines that can be applied across industries and organizations around the world.
See on sdm.mit.edu
Link to the presentation slides: http://sdm.mit.edu/news/news_articles/webinar_021113/braha_021113.pdf